2023 Nissan Ariya Model Review in Limerick, PA
The 2023 Nissan Ariya is Nissan's latest addition to its lineup of all-electric SUVs. The Ariya promises to deliver exceptional results across the board, from incredible driving capabilities to excellent comfort and convenience inside the cabin. At Nissan 422, we're proud to be your best source for the all-new 2023 Nissan Ariya in the Limerick, Pennsylvania area. If you have questions about the Nissan Ariya and how you can order yours today, contact our team and we can provide more information right away.
2023 Nissan Ariya Specifications in Limerick, PA
The Ariya is Nissan's best EV yet, with capabilities that set it apart from other EVs and place it squarely ahead of the competition. The Ariya is capable of up to 389 horsepower on certain trims, more than enough to depend on for just about anything. Furthermore, with FWD and a high-capacity 87kWh battery, you can expect up to 304 miles of range from the Ariya. With results like these, the Ariya has what it takes to provide top-of-the-line driving experiences, all powered by a fully electric engine.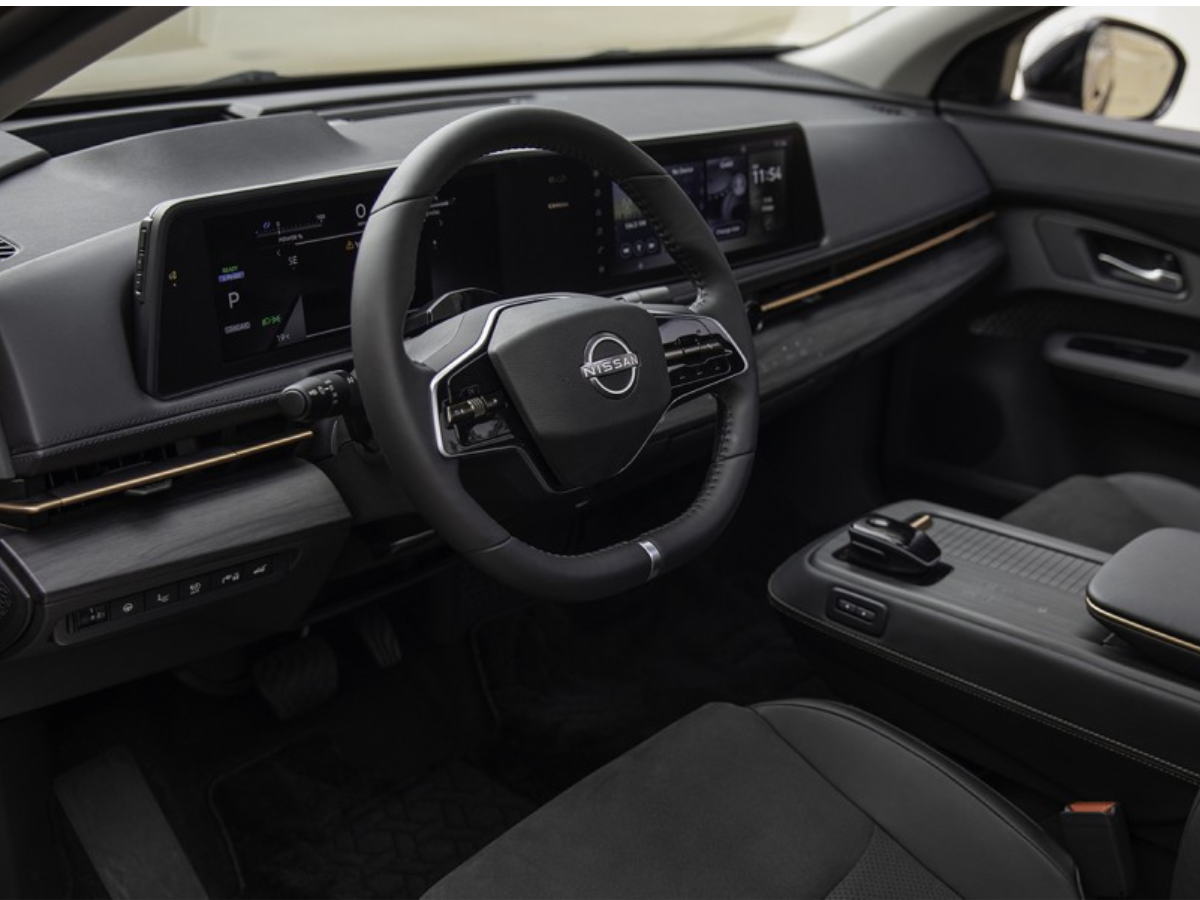 2023 Nissan Ariya Comfort and Convenience in Limerick, PA
Inside the Ariya, you'll find comfort and convenience baked into every corner. Every passenger will find ample space and comfortable seating for the ride, and leatherette seating is available on every trim after Engage. Additionally, the Ariya benefits from the latest in Nissan's advanced safety technology, and you'll love its streamlined, modern dashboard.
2023 Nissan Ariya Trims in Limerick, PA
The 2023 Nissan Ariya is available in several trims, allowing you to get the most out of your car. The Venture+ trim offers the best range, thanks to its high-capacity battery and FWD. The Engage trim upgrades the interior with leatherette heated seating, and has options for the battery and whether you prefer AWD or FWD. The Evolve trim features additional safety features like an Intelligent Rear View Mirror and LED fog lights, in addition to a panoramic moonroof. The Empower+ trim, available in FWD, sports additional driver assistance features in addition to all previously listed features. Finally, the Platinum+ trim offers the best features of all previous trims. Powered by AWD, the Platinum+ reaches the highest horsepower available at 389, a high-quality BOSE sound system, and a motion-activated liftgate. For more information about the Nissan Ariya's trims, contact our team today!
Contact Us and Schedule a Test Drive in Limerick, PA
Are you ready for the Ariya? With some of the best capabilities you can find in an EV today, the Ariya is an excellent choice not just for someone looking for an EV, but for anyone looking at buying an SUV. If you're interested in buying an Ariya, contact our team today and we can help schedule a test drive and begin the buying process. Be sure to apply for financing online, and we can help you find a plan that works for you!