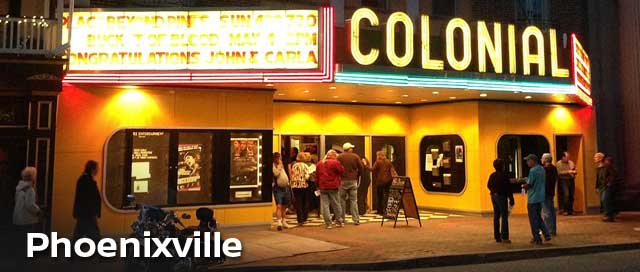 NIssan 422 of Limerick is a neighborhood dealership that embraces relationships with our customers rather than just selling cars. We know you have other choices around Phoenixville to buy your car and that's why we go the extra mile to make you feel respected and appreciated as our valued customer.
New Nissan Inventory Near Phoenixville PA
Nissan 422 of Limerick is a neighborhood dealer in the truest sense of the word, with a friendly and knowledgeable sales staff that is genuine and sincere. Many of our customers come back again and again to purchase all their vehicles from us, often bring their family members, relatives and friends along to meet us and see for themselves what a great dealership experience looks like! We always take the time to listen to what you have to say, answer your questions about any of our Nissan automobiles, address any concerns you might have about the car or the purchase or lease arrangements, all to help you find the Nissan car that is right for YOU! Whether its the Nissan Sentra, or Nissan Altima, Nissan Maxima, Nissan Murano, or the Nissan Rogue, our staff will make sure that you are fully satified with your new Nissan purchase or lease!
Used Car Dealer Phoenixville PA
Nissan 422 of Limerick features a wide selection of quality used cars, trucks, SUVs and vans in the Chester County area. As a part of the Bush Auto Group, we have access to a large inventory of great used cars of all types. And the large volume of cars means we can offer you the lowest prices possible! We've got a HUGE selection of late-model, low-mileage vehicles offered at competitive prices, all with the highly-rated Nissan 422 of Limerick customer service that gives you the respect you deserve. Shop our inventory of great used cars in the Phoenixville area and see for yourself that we are the Phoenixville Used Car Source! If you don't immediately see what you're looking for, just tell us what your desired car is through our CarFinder Service. When we locate a used car match, we'll notify you with all the info and photos so you can make your choice from the comfort of your home or office! Nissan 422 of Limerick also features a great selection of Certified Pre-Owned Nissan vehicles for your choosing when you want warranty coverage, but don't necessarily need a new car. If you're just looking for a great deal on a used car no matter what the nameplate on the grill says, be sure to check out our bargain used car inventory today for some amazing deals on great used cars, all under $10,000! We look forward to meeting you and providing you with a great pre-owned vehicle at a great price!
Phoenixville PA Nissan Service Center
When it's time to service your vehicle, you don't want to put your vehicle into any other hands other than the ones that will give it the best service available, and complete the service at a great price too! Look no further than the Nissan 422 of Limerick Service Center to get the job done right. Our highly-trained Factory Certified Nissan Service Technicians are committed to knowing your vehicle inside and out and can get you fixed up and back on the road quickly and efficiently. Even if you only require a routine scheduled maintenance, our technicians take the special care to ensure that your Nissan is running safely and smoothly so you can get back to doing life in Phoenixville. Our Nissan Parts & Accessory Professionals are ready to answer your questions an supply you with any genuine Nissan part you need to keep your vehicle in top condition. Let us demonstrate our committment to excellence and shcedule your next Nissan service today!
Directions to Nissan 422 of Limerick from Phoenixville PA
Hours
Monday

9:00AM - 9:00PM

Tuesday

9:00AM - 9:00PM

Wednesday

9:00AM - 9:00PM

Thursday

9:00AM - 9:00PM

Friday

9:00AM - 9:00PM

Saturday

9:00AM - 6:00PM

Sunday

Closed