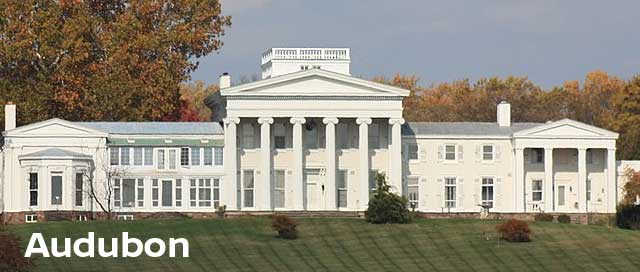 Nissan 422 of Limerick is proud to serve Audubon PA residents with reliable customer service and a great selection of Nissan automobiles. Our staff is committed to making Audubon PA Nissan shoppers feel at ease, with all the comforts and amenities you would expect at a family-owned neighborhood auto dealership. Located only 9 miles northwest of Audubon PA on US-422 West, Nissan 422 of Limerick's close proximity and great reputation make choosing the right Nissan dealer for your next purchase or service a virtual "no-brainer".
New Nissan Inventory Near Audubon PA
The New Nissan Sales Staff at Nissan 422 of Limerick has extensive knowledge of the full line of Nissan vehicles we sell. We will take the time to listen to you and use our knowledge and expertise to help you find just the right Nissan for your driving needs. Whether you are shopping for a Nissan Sentra,  Nissan Altima, Nissan Maxima, Nissan Murano, or the Nissan Rogue, we are confident that you'll purchase the right Nissan for you, with the options and features that compliment your style, in the color you're looking for AND at the price you wanted to pay. It's Car Buying Done Right, everyday at Nissan 422 of Limerick.
Used Car Dealer Near Audubon PA
The Bush Auto Group network of car dealerships has incredible resources to provide a huge selection of great used cars in the Audubon PA area to choose from. If you are in the market for a Certified Pre-Owned Nissan vehicle or you're looking for a low-mile used car from another manufacturer, you will find what you're looking for at Nissan 422 of Limerick Used Car Store! Shop our selection of used cars under $10,000 today for a low-priced used vehicle!
Audubon PA Nissan Service Center
The Factory Certified Nissan Service Technicians at Nissan 422 of Limerick Service Center are highly-trained and skilled at servicing and maintaining your Nissan vehicle. Whether it's a routine scheduled maintenance or a major repair, your Nissan vehicle is carefully scanned and checked for potential problems, and the factory-specified repair is completed quickly and accurately, to get you back to Audubon PA with the confidence that comes from driving a well-cared-for Nissan vehicle. Need a part or accessory for your Nissan? Our Parts Professionals are resourceful and knowledgeable and can get you the part you need when you need it. It's just what we do, everyday!
Directions to Nissan 422 of Limerick from Audubon PA
Hours
Monday

9:00AM - 9:00PM

Tuesday

9:00AM - 9:00PM

Wednesday

9:00AM - 9:00PM

Thursday

9:00AM - 9:00PM

Friday

9:00AM - 9:00PM

Saturday

9:00AM - 6:00PM

Sunday

Closed